Season & Year
Race Spectrum
| | |
| --- | --- |
| HUMANS | ██████████████ 28 |
| ELDRITCH | ███████████████ 30 |
| GAIYANS | █████████ 17 |
| ANTHROS | ███████ 14 |
| HYBRID | ███ 7 |
| OTHER | ████ 8 |
| TOTAL | 79 |
Adminstrators
Top posting users this month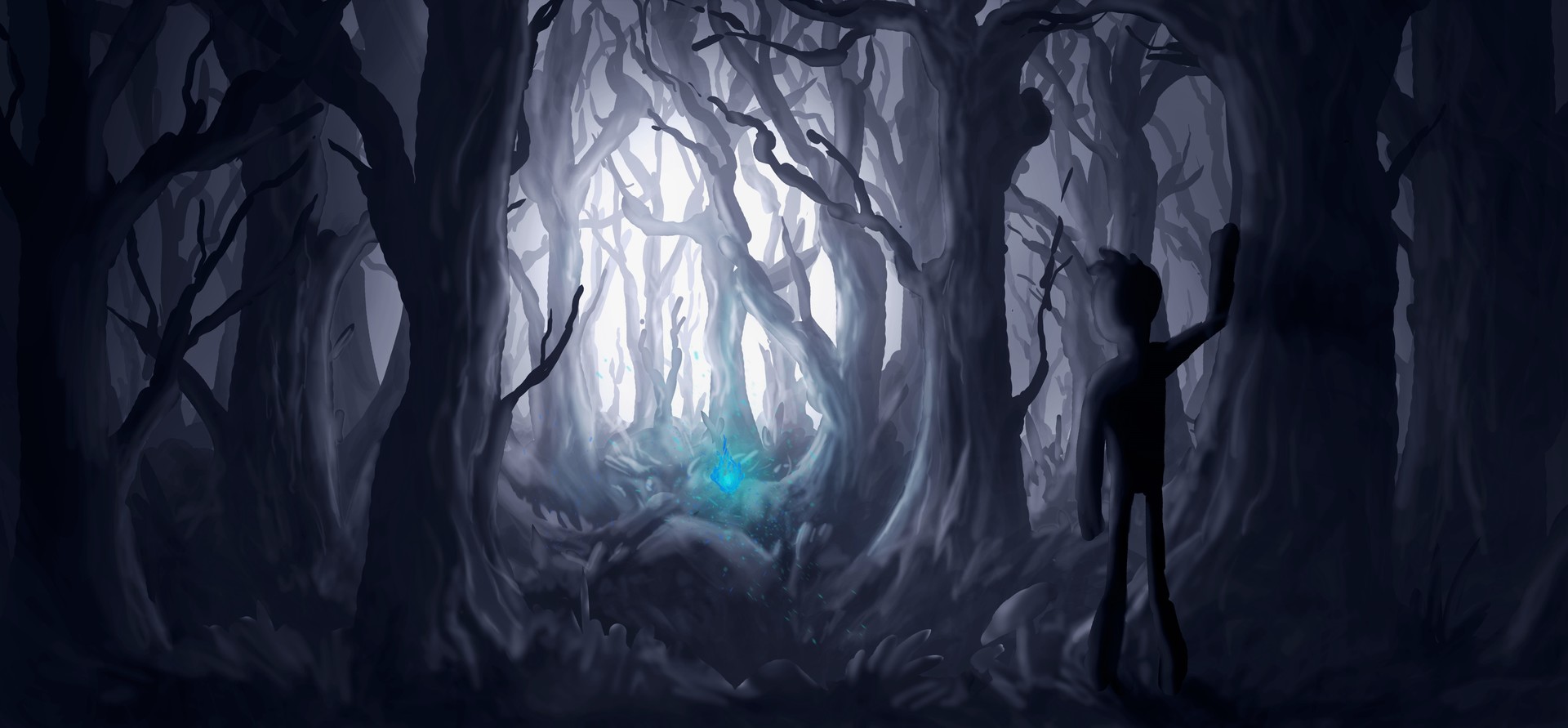 ---
---
The woodland known as Hoptus Forest was home to all manor of creatures, in sizes and shapes beyond even what most of the woodmen knew. From the smallest of critters to the greatest of beasts, yet there ran many somewhere in-between. The poor creature that sped it's way through the undergrowth was one such entity, majestic in beauty yet burdened by mortality. Fur that was pitched black but reflected like polished obsidian, speckled by white spots which rose from the socks above it's hooks to the powerful shoulders and hips which carried it along. It's antlers were wide and strong, reaching forward as if to grasp the low fog which rested below the canopy that evening. Even it's eyes, two spheres of a deep black void which were as empty of colour as they were deep with wisdom. It came to a halt upon the back of a long fallen tree, it's head twitching left and right as the creature pursued any available route. Whatever manner of evil followed it still was a predator which did not seek survival, but fuelled by the greed.
The sound of a twig snapping could be heard echoing all around, it glanced back, startled and ready to carry on towards the hope of another dawn. But soon came the whizzing of air, the cutting sound of flight and the wet thud of a piercing impact. The creature cried out in pain with a sound only possible from one that could feel it's death approaching, and as it fell sideways off the back of the fallen tree the low chuckle of a success followed. The Meladeer's shoulder hit the ground and another high pitched whine followed, it's head whipping round just enough to see the long shaft of a wooden arrow which burr into its flank.
"Come on James, you're getting sloppy. You need to hit the throat next time, less pelt's wasted that way."
The sound of a local lad called to his friend, the young man jogging forward as they stood atop the tree where the deer once stood. His eyes looking down at the beast but not with sorrow or joy, simply disappointment.
"You need to watch your feet mate, if not for that twig you could have gotten closer."
As the human continued to speak they dropped down, feet neatly landing on the ground before they walked closer, a belt around their waste made from a long length of rope, likely that which they intended to use for dragging the catch home. But soon came another figure, climbing slowly over the tree with the look of irritation and exhaustion in their contorted expression. This one was older though not by much, and bow in his hand was gripped so tight it would break should the man be of a stronger species.
"Shut it Billy, you couldn't hit the bitch from a yard off.""It's a bloke James."
The first replied quickly, looking up at the bowman with a look of naive confusion.
"Antlers mate, it's then boy ones which got them. Bitch would be a girl wouldn't it?"
The sigh of annoyance heralded the second man's drop from the tree as he approached, standing over their unconfirmed kill with the shake of his head.
"Just shut it Billy, next time i want your brother coming along, and i'm not sloppy. Just out of practice."
As the pair knelt down either side of the still crying creature, Billy looked uncomfortable being so close to the wounded animal's antlers.
"Can't you finish the thing off at least? I don't fancy getting stabbed on one of those things, my Ma won't be too happy bout it, nor will i!" "Fine, but you can do it, i took the bitch down."
James replied with a snap, reaching behind him to draw the large hunting knife from its sheath, tossing it over to his friend. But he had done this several times and Billy always caught it, always, yet this time it hit the ground and lay flat, no attempt to catch it was even made.
"What's got you Sulking?"
James interrogated, looking up to meet his fellow hunter's eyes het they were not looking at him. Instead Billy was looking away from him, far away, deeper into the forest in the direction their prey had been running.
"Oi, what is it? Spot an elf you fancy?""Shut up James…"
Billy snapped back, showing more authority than had ever been shown between them before.
"Look, right there."
He whispered this time, his eyes never moving but his right hand raising to a point. James followed his sign and they both found themselves looking at a single spot in the distance. Through the fog yet under the trees ahead there floated a single orb, blue but pulsing like a flame. It hung there, just waiting, gently bobbing up and down like it was caught on the surface of a river. It began to move, away from them, but slow.
"I think… i think it wants us to follow."
Billy said softly, raising to his feet as he began to step away from his only ally.
"Are you mad?"
James whispered back aggressively, shooting up to his feet as he left the knife behind, jogging up to the other one and placing a hand on his shoulder.
"That's how folk go missing in a place like this, we need to finish up and get home. If you go be a bloody idiot i'll be the one to get the cane on your behalf."
Despite his friend's protests though Billy just brushed him aside, eyes alive with wander at the beautiful orb ahead.
"Don't you see? This is how the stories start, you know the like, your uncle used to tell them. Treasure, magic, dryads! Cute ones too, think of it."
Within moments of his sentence ending Billy pushed ahead, this time quicker as he hoped to catch up to the ghostlight. But as he got close, so close, close enough to even catch it, the orb vanished like a puff of smoke.
"See? We were probably just imagining it, who knows what witchcraft is on this part, we ain't usually in so deep."
James scolded him with a smack round the backside of his ear once he caught up shaking his head disapprovingly as he turned.
"Come on, let's grab the pathetic thing and get out of here."
"Oh no no no, that won't be necessary."
The voice that silence the pair was not belonging to either of them, in fact it appeared to belong to no one. No figure, no shape, no direction, there was only the bodiless voice which rippled around them. It's low, playful and taunting tone was far too deep to be that of the faerie folk they had seen in these parts before.
"Let me be the one to grab the pathetic… things."
It continued, this time the sound trailed off but pierced their ears like a hissing from only a centimetre away. It's sound was coarse and the air around them grew hot, but when the light washed over them it brought a cold fear which neither could explain.
From the path they had come, between them and their prey, rose a wall of light that was blue and white. It's flickering, ethereal and menacing form was like fire, roaring taller than they were and its spread began to encircle them. The creeping danger was specific, intricate, it slithered across the ground yet the heat they felt was not from it, for if anything the air around the approaching flames was cold like a gravesite. The heat was behind them though, in the direction they had not yet gone, the direction they had gone to follow the wisp. With a panicked frenzy they raced each other in any hope of outrunning the pursuing magic. The arcane torrent making face like outbursts which only seemed to mock them as it gained on them, both young men pushing each other aside in a selfish dash where only one was likely to make it. The fire was steady with them now, either side of them ready to strike inwards like a pincer, searing them both in an instant and leaving them charred so that none would recognise them. Billy, face wet with tears from fear as he prayed wordlessly that he may see his mother again, kicked back and struck James's shin, leaving his friend behind as he sped deeper into the woods.
James could not follow, he dared not, as when he looked up, teeth clenched in a whining pain from the strike to his shin, saw that the flames had now truly captured him. In every direction he was surrounded, and each wall of burning light was too large and thick for him to break through without likely losing his life. Enraged he tossed his bow at the flames, as if in hope he might scare it away.
"Show yourself!"
He screamed, voice cracking from anger that something else, something he did not know, had dared attack him, had dared to make him a failure. But as he closed his eyes, hope fading, the sound of the fire crackling began to fade, and he looked up to see nothing. No fire, no ash, no smoke, the forest floor was unmarked and the trees were staring down at him with a mocking disinterest. With confused pants of breath he looked ahead, hoping he might see Billy waiting but no, he was alone.
"He he he he"
The throaty, deep giggle of laughter hit him from behind his head. The voice, no longer directionless, was as real and tangible as anything else that day. It was from behind him, and as such the mortal man turned slowly, expecting to see a wizard or some such. Instead he looked up and witnessed what was more akin to an angel of death. Purple corpse like flesh, barely kept together as it was sown and banded together over a skeleton which still punctured out in places to make his ribcage and forearms visible. Where should have been hands were talons of bone, and in place of a face was an elongated distorted depiction of one. From the nose up was a skull, it's jaw open so that two curved tusks could protrude, and it's hair rose into the sky in a wild mane which waved and shimmered as if submerged below the surface of an ocean. It's terrible form was flanked either side by poles of bone which appeared to creep out from it's very back, a mocking imitation of wings which were only decorated by strips of cloth rather than any feathers. But further yet was it's scale, ten feet tall he reckoned, and where should have been eyes were only two blue orbs of light. Flickering like flame, like the orb which lead them astray.
"It looks like i caught the pathetic one."
It chuckled, a vicious looking claw creeping forward as it squatted down, and the tip of it's finger tapping the boy's nose as if he were a pup who ha done a cute trick.
The scream James let loose was more bestial in it's terror thank anything created by an animal in those woods for many an age, and as he fled home the great tormentor began to float from the earth. Bahadur levitated with a weightless grace as they set course back the way the boys had come, towards the wounded creature. He found the omission deer where it had been left, still bleeding from the mortal's bow but alive. The giant entity shrunk down to about 6 feet in height, and sat cross legged beside their head. His right claw reaching out to gently wipe a tear from beneath it's eye.
"Shhhhh, sh sh sh sh, we will no be having that little one. There be hope for you yet."
They did not know if this were true, for their magic had no power to heal, but comfort was a gift they could provide should they wish.
---
Word Count; 2017
Total combined word count= 2017
made bycapt. meows
Hoptus Forest, a forest rooted in magic known for its many stories from the mortals. Creatures left and right travel all across the forest the dirt bedding spread with moss and leaves. The deeper you go the more dangerous it could be for once that have no experience in the forest paths left by beast, traveled by guides. One of these guides was Aurora Tallus, living up to almost two hundred years in and around the forest. The paths were clear to her, marked by the creatures of this forest she was one of those guides that traveled within and without, and never ran into trouble. And a guide that trust its path in this forest also trusted the animals inside it.
Calm and collected moving her way into the forest Aurora's body moved almost floating over the leaves. Her hair had shines with the little sunlight coming through the trees, white almost as pure as snow. Yet this snow seemed to have her graying spots either from growing old or other reasons. While her wings move slowly folded to not get caught by poking branches. Yet her wings seemed to have the same effect of her hair while being white as the snow a few gray feathers jumped out, even a black one could be spotted.
The Tallus family has been living close to the forest being caretakers of those around it. Knowing about the people that hunt inside the forest, those who hunt for food and clothing, and those who hunt for money and sport. One struck with sin and the other thought by hand from those inside the forest. Being a family that took care of those in need those in danger and those of impurity the be guided towards a better light. Healing their wounds and mending their soul, or as the humans would call it Emotions. Her parents always warned of the deeper parts of the forest, not because of folklore or stories from the humans, but because of Fallen once, Eldritch. But with the recent events inside her life, she has been questioning them wondering if all would want to take life as easy as her father always told.
Aurora's path was clear going deeper into the forest she grew up in, deeper into the part of the shadows. She wanted to see it with her own eyes, those who carry sin within them. Focused and strong, standing tall making her way on a path made by the creatures of the forest.
Then for her far peripheral being calm and collected she picked something up, a soul crying for help a soul being in fear trying to run away. Aurora moved toward the direction of this soul towards the cry for help. She was getting closer as her dim glowing wings gave off a small light. Then the panic became fear, then pain. She needed to hurry something was not right. Making her way more toward the soul is suddenly made her halt in her tracks as two more souls were picked up on her mind. One Prideful and one greedy, they fell strongly connected to the emotions of human she has treated before. She got scared and wanted to find out if these were hunters or greedy sportsmen, but upon getting a bit more closely the two new souls turned into fear, into panic, into pain, and as soon as the two appeared, there was only one left panicking in fear, followed by a scream the one of a being frightened to death. And just like that he as well disappeared.
Aurora's one head got clouded, how could two strong-willed souls fall into such bestial emotions of the one they hunted before. She did not know but all she knew was that one soul still was in pain in fear. She moved towards that soul her wings giving of her approach in the darkened area.
Word Count 652

Guest

Guest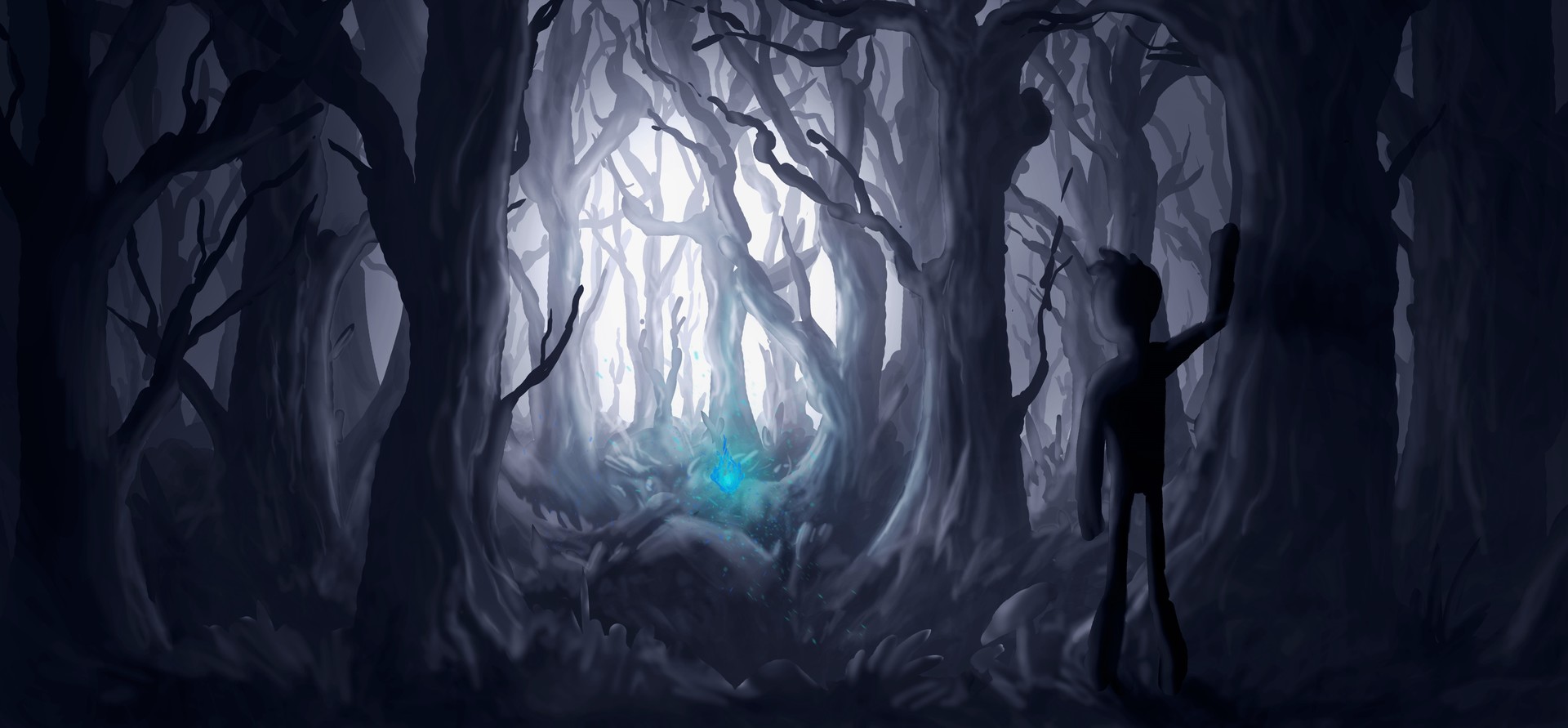 ---
---
As the entity watched over the wounded creature, it could sense something approaching, the faintest glow flight appearing in the distance. Bahadur looked up, his infernal eyes curious as to what could be approaching and why, but knowing full well the many assumptions that would take hold should they be spotted over the body of such a beast. Perhaps it was someone who could help, or perhaps it was more human, more prey to torment, more games to be played. With a last glance down at the beast that was bleeding out he spoke in a whisper.
"Hold in there little friend, i won't be far."
And with that the wind seemed to carry him, the latest gust of wind dissipating his form as if he evaporated into ash. Leaving no trace in his place, and only the bleeding whimpers of the deer to be heard.
Three small orbs of dim blue light watched from above as the angelic one made their approach. |Pale skin framed by white hair, Golden eyes gazing out as their celestial wings lit the trees around them. The ghost lights followed at a distance, their unearthly flight weaving between the branches of the canopy above, making no sound and waiting to see what came of this newcomer. They did not seem a brutal being, not armed for war or vicious expression. Yet that told little, for the creatures of this world were fickle. Ever since humanity's arrival the world was tainted, pulsing with a desire and hunger for war or destruction which would never be ended. Even some of the Gaiyans, the old bloods and local races of the world were sympathetic to their existence. That did not make them all corrupt, no no no, but it made them unreliable. Who knew what this one would have planned when she found the beast, and her actions would prompt Bahadur's own.
The orbs of cold flame glided gently lower, now weaving amongst the exposed roots of the trees behind the angel, stalking them in a poised observation of their conduct, and just before she reached the clearing where she would see the deer the orbs melded into pone. The flame growing and writhing with a contorted chaos before it sizzled in a second. What it left behind was humanoid in some regards, but a twisted mockery of a mortal in many ways. They were skinny but strong, perhaps even could have been handsome to some, but their flesh was a mixed bag of patchwork skin and burnt remains. Like a corpse given unnatural life their movements were inhuman and gangly, their eyes so pale and bright in their blue glow that magic was undeniable, and between their fingertips floated tiny orbs of fire like a coin trick. From behind the tree he watched, and he waited to see what they would do next.
---
Word Count; 477
Total combined word count= 3146
made bycapt. meows
Upon making it to the clearing the once unknown soul of the first creature was clear, a yet beautiful obsidian-like fur with white dots, eyes filled with fear as Aurora was standing over it. The deer looked in fear and a clear sign of its pain was there. Aurora folded her wings smaller and kneeled down next to this magnificent being of this world. Soon as Aurora kneeled close the deer moved in a panic and kicked its already lying on the ground feet at her hitting her in the knee. No yelp or yell came from Aurora as the deer kicked her, and she smiled the pain away, knowing fully well that if the deer was healthy enough it would do much worse. Staying quiet she placed her hands on her knees seeing how the deer would react, as it lonely seemed to panic and not wanting to force the creature into becoming calm just yet. unknowingly Aurora moved her hand towards the head of the deer slowly but recalled fast as it bit right on her hand making it bleed quite a bit. But she smiled and just smiled along, No matter what pain she would have, it was never going to be the same amount of pain the people around her have had. "Ssst, don't worry. I haven't come to finish the job," She said soft-spoken almost as her voice was carried by the wind that came past with a golden layer.

Then a small humming came from her, and she opened her wings more making a sort of shield in case anything was ready to harm the Deer before her. With her wings, this spread out it was clear that her feathers were graying a bit as well that you could at least see a hand full of black feathers in her wings. And now from behind those wings a song started humming on the wind, soft and calming, it sounded like every tone in the song cared and spoke a thousand languages at once. It was like a songbird was singing and carried a voice of gold over the wind. The Deer called down slowly as Aurora used her gift of calming people's emotions. Humming and her hand still bleeding she placed her hand towards the Arrow that was in the deer's leg and pulled it out fast as a yelp came from the deer crying in pain. " Ssst, it is over soon my friend," She said calm placing her none bleeding hand on the deer's wound and kept humming.

A small light came from her hand casting light against her wings she had pulled over to shield herself. The light was warm and slowly as she hummed a songbird came flying down sitting on her right-wing looking down at what was happening. Aurora's wing twitched as the bird landed but she did not scare it away as she was focused on healing the deer. The wound moved and the Deer was laying completely still listening to the humming of her song, slowly breathing as the wound started to mend. "There There, All fixed up!" Sounding cheerful and happy as she looked at her own hand that was still bleeding heavily as it was dripping off her own blood.

Guest

Guest






---
---
The flame in Bahadur's hand came to a halt as he watched, it's pale light fading until it was only him, and he began to creep ever closer to the pair. He had been waiting, waiting to see how she treated the deer and if any harm should come to it, for in that situation he would make sure the new one regretted it like the others. But she didn't though the beast before her resisted in fear and lashed out in anger she did not strike back nor punish the creature for it's teeth nor it's kick. The most intriguing thing that came from them, beyond the swooping guard of her inconsistent wings, was how she began to hum. The sound of her voice gentle and caring and likely a soothing influence for the wounded one as it awaited her touch.
The demonic man vanished once more in a torrent of embers, no sound emitting despite the violent incineration it made in appearance, needing to catch a glimpse of what was taking place from somewhere other than behind the angel's back. So it was they floated, rising higher above them until they reformed in the canopy above them, laying across a tree's branch like a sloth or a panther ready to nap. But he was not tired not did they desire to miss a thing, those bright blue eyes not wavering from them below. They watched the wound begin to mend, flesh knitting itself back together as the whimpering sounds of the deer began to soften and their eyes lost the primal fear that once took over them in the near clutches of death's embrace.
Bahadur thought now was about time to greet this young one, the one fading in light but not in hope it seemed. So this body contorted as he turned to face the trunk, crawling slowly down the tree like a spider before leaping off in a summersault that was more akin to a rag-doll than any professional technique. But as the patchwork man landed they did so with ease, two feet lightly planted together as they crouched, one hand on the ground for seeming stability and their point of contact barely a foot in front of the angel and the deer. His eyes looked across the deer as they felt the calming touch their saviour, and then in a moment he looked up to her own eyes.
"All fixed up deputing it modestly. That be some gift you give the sweet child."
He corrected her in his playful accent but a quiet tone, one hand reaching out to pet its hide.
"You did a good thing there for this one, what be your name?"
---
Word Count; 451
Total combined word count= 4144
made bycapt. meows
With the wound healed up and her nature telling her she did a good job Aurora smiled to herself. Knowing fully that she did a good job here coming out into the deep parts of the forest. She knew that her parents always warned her on this side of the forest, but she wanted to learn wanted to find out how to get more information on her sister on her own blood. And by traveling into areas she would visit herself she might show up sooner than later.

She started humming slightly again having some thoughts of her own as she slowly let her guard down and her wings took a more relaxing shape. As she moved the bird that landed on her wing before flew of and not because She moved her wings. Getting lost in her own thoughts for a bit and staring at the deer and her own still bleeding hand she was caught unaware and something broke the silents between her and the deer. She recoiled a small bit putting her hands behind her to catch her fall only to lean a bit too much on her wounded hand, making her lean further back than she liked. A small yelp was heard from her voice and she stared at this figure before her.

And before her a man of stitches and patches, yet yes so blue while also having an aura to them that felt nearly undead yet not just of yet. Scanning her new visitor up and down Aurora could easily figure out that he didn't seem to want to harm her in any shape or some just of yet, giving her a chance to sit upright onto her knees, dusting herself a bit off. One could say the Angel was interested in who this man was just as much as this man wanted to know who she was. "My name would be Aurora Tallus, Healer and mender of the eastern of this humble forest, And who might I be honored with to meeting so deep in the forest," She said as her voice did not seem to have any sort of fear or anger, but Caring and soft just as it was when she talked to the deer. Sitting very respectfully placed her hands on her knees feeling quite a hard-to-clean blood trace onto her robes.

Word Count: 392

Guest

Guest






---
---
"Who me?"
He asked with a hearty chuckle, a hand spread across his heart in a false humility, as his laughter began to echo around between the trunks of the trees for a moment.
"I be a friend, little angel. But it be a pleasure to watch you work, Aurora."
In a somewhat gentle posture he reached forward, an open palmed hand ready to shake her hand should she accept, but there was a humour in their eyes clearly still dwelling on the angel's fall.
However, as if having a sudden change of mind whether they realised it or not, he shifted his hand downwards, faintly hovering his palm over the recovering body of the creature as their eyes looked over the Angel's handy-work.
"I have many a name, depending on who be answering your question friend. Folk who walk through these parts call me the Shadow man, sometimes, it be a fitting ambiguity to one like me."
He was curious about how she spoke of herself, a healer and a mender. A healer he could see for himself, though there wasn't many of her kind who needed healed around these parts unless she counted rookie hunters. But a mender, now that was interesting for them to ponder.

"Boo"
He whispered, it's guttural and demonic sound smelt of ash and death as he spoke low into the animal's ear, the Deer scampering onto it's four legs as it tried to flee. The strength in its body not yet full but enough to make an escape from the startling figure. A giggle left it's lips but a joy was in their eyes.
"The honour is mind mender, but what is it you mend in these parts hmmmmm?"
---
Word Count; 297
Total combined word count= 4833
New Combined Word count= 2833 (-1000 x2)
made bycapt. meows
Looking as the man extended a hand towards her, Aurora did not wait and wanted to shake his hand. The man before her was interesting and seeing as he probably caused the hunters from before to run in fear. However hard Aurora tried to peer into his soul and get a read on him, this man was well guarded and she could not pick up a soul, it was even harder to read his emotions as well. Either he was strong-minded and more powerful than she or he did not have a soul, but so far the angel has never encountered someone without a soul.

What piqued the angel's interest, even more, was that his name, yet vague and unknown. Yet to her she remembers this name from somewhere, A novice hunter tells a scary story around a campfire on the edge of the forest. A man who stalks his victims in the shadows luring them with lights of flame echoing wind within the branches. Aurora's mom dismissed this story long ago as for as long as she was alive she only heard these folks lore from older people who just got attacked by an angry bear or another forest animal. "No No, I don't mean your Folks Lore name, everyone has a name a real name,"  The angel said, you could hear her voice full of energy, and a small aura of happiness shot out from her. As he scared the deer of she jumped a bit as it moved away fast, giving her time to heal her own hand as well, making it so that it stopped bleeding.

Tho what caught his attention was her mentioning that she was a mender, something more than a healer. Sure most people did not pay attention to this title as those who did would notice that it wasn't just more than a title for a healer. And this man caught on to it quite quickly making her think a bit before answering his question with the most honest solution she could come up with. To her it was clear he was more than human, and for sure would understand the explanation she was about to give. "What I mend, depends entirely on my duty for that day. Mending in the words of my explanation is as said healing but not as healing. Sure I heal while I mend something, but I repair what once was broken, those who lean on their Sins. I ..."  She paused for a second knowing fully well that what she was gonna tell this man was forbidden by her mom to tell anyone, yet she felt like this man, this Shadow man was not here to harm her. "I mend the souls of spirits, people, and all those who have been given a chance to walk on this plane. I feel their emotions and put them back together, calm them and guide them. The reason why I was here is that I felt the deer cry for help, and then the cries from help from the hunters as they ran in fear. I see people's fear, their happiness, their pride, I see what their true soul is, their true body, what they could and can be, Yet I'm in training myself." She gave a caring smile and hoped that it seemed logical and not as dumb as she had put it, " I hope that will satisfy your question mister."

Word Count: 574

Guest

Guest






---
---
"Hmmmmm…"
he hummed with theatrical intrigue as he leaned closer, crossed legs beneath him as one hand stroking at his chin as if there were a wise beard invisible upon it. The abilities and burden of which she spoke was fascinating though one he couldn't help but find conflict in. For there were many who deserved to be fixed, yet even more who deserved to be broken. One who is whole has full control of their choices, actions, but one who is broken is at the mercy of their thoughts, a plank adrift on the sea of their own potential, driven by fear or anger or the void, an absence of any drive.
"Well, little miss, i am a bit of a scholar myself, and thus know questions without answers are never falling short tase days."
He answered in a low, near whispered voice.
Giggling under his breath he reached over his shoulder and scratched slightly at his back, his neck rolling as if a satisfying itch had been caught, before his hand fell back to his front but left room for something to be freed. Two long poles began to protrude from his back at an angle, like wings or totems of bone on his right side yet they carried no feathers and no iconography. They were tied with various cords and strips of cloth but beyond that were little more than that, posts of bone like spears embedded in his back.
"But instead i think i be having a question for you child.""You ask me of a name yet you specify it must be real."
With both hands he opened them with flat palms between the pair as if balancing invisible plates, but both soon became holders for single orbs of blue flame which hovered above his grasp.
"But what makes a name real? Cause i be having many a name little miss, is it not a name if it is what they know me by?"
He moved one hand over the other, the flame of the underneath hand not causing a sign of damage upon the other's flesh. But then he closed the underneath palm, extinguishing the flame, and in his other he made the ball turn into a humanoid shape almost similar to her own.
"Would a flame by any other name, cause so much death? Or would it be revered, like an old friend who once brought warmth?"
He asked as the humanoid figure was replaced by that of a tree, though it's flaming composition bringing forth connotations of destruction rather than life.
---
Word Count; 429
Total combined word count= 3836
made bycapt. meows
Similar topics
---
Permissions in this forum:
You
cannot
reply to topics in this forum