Season & Year
Race Spectrum
| | |
| --- | --- |
| HUMANS | ██████████████ 28 |
| ELDRITCH | ███████████████ 30 |
| GAIYANS | █████████ 17 |
| ANTHROS | ███████ 14 |
| HYBRID | ███ 7 |
| OTHER | ████ 8 |
| TOTAL | 79 |
Adminstrators
Top posting users this month


---
---
For a world as rich and diverse as hers, for a world as unexplainable and endlessly surprising, the young warrior couldn't help but pick up on the dualities that existed, especially on the mainland. The outer realm and the common realm, those with magic and those without magic, but the few times she ever stepped foot this far west she was reminded of a much more aesthetic duality. Those who lived with sunlight and those cast over by a grey sky, one that never brightened yet managed to get darker each time she saw it. The sky over Newdale was worlds apart from the beach she had been enjoying at the start of the Moondance festival. Avalon was the perfect tourist destination and a fun holiday for the young women, it's warm sands and glorious company made for a party with or without the occasion, yet here she felt the only company for now was the great weapon strapped to her back.
It was very likely in fact that the swords carried, it's towering silhouette outlandishly oversized for her initial appearance, was the only reason she was as safe as she was. The city girl was not comfortable in Newdale, not even slightly, but she was not afraid. As she strode down the central street of the settlement she felt like a traveller with no name from those shows at the local theatre just two blocks down. She remembered going along when she was barely a teenager, sneaking in through one of the upstairs windows jut to watch the secretive hero outwit the outlaws and corrupt lawmen. It was a fitting memory she realised, after all she was an unknown outsider there and her prey was that of a criminal.
After returning home from Avalon Isla was all partied out and decided she needed to do what any regular drained person would do, go back to adventuring. She was in Rivengate barely one night before she stepped foot back on the mainland, making her way to the nearest hub of Adventurer's guild contracts and set her eyes to the task of finding a quest she would be of use on. There were many closer, many easier, many safer, but this one had struck a cord with why she was an adventurer in the first place. Protecting those who could not protect themselves, and the people here were in danger whether they knew it or not. A rogue by the name of Genn, a violent and long imprisoned individual had escaped. Eye witnesses had supposedly spotted him in Newdale so she set off as early as she could, fully expecting she may have to face the target all by herself. But that was not to be.
She knew not much about her assigned partner for the quest but that was face, she did not like to make any assumptions before she would meet them in person. But she knew their name was Bleuenn and a vague physical description. Isla herself wasn't too unidentifiable all things considered so she hoped maybe this ally would spot her first. Her ashen white hair messily tied up as she looked either side for any sign of danger. She was mostly covered by a large dark cloak, accidentally ominous when paired with her sword, but underneath she realised she was far less imposing. An oversized sky blue shirt underneath a single armoured pauldron, Some hose held in place by a wide leather belt and on her wrists she was wrapped in hand bandages but contrasted by the brightly coloured wrist band from the Moondance parties on Avalon. As she often did when ready for a fight she had smeared the black faceprint across her eyes in a band though she could never decide why, it was mostly a thing she thought looked cool after seeing it in artwork growing up but she owned it now and that was what mattered.
The warrior came to a stop outside the front door of what was very clearly a crime scene, far enough down the main route that almost no one was around but that didn't stop her wandering how many were watching her. The front door wide open, broken glass everywhere, if her tip from the guild was accurate then this was almost definitely the shop which had been raided earlier in the evening. Broken into savagely and without warning, this was the latest in a string of sightings for their prey. She looked around though, Brown eyes scanning the street for the arrival of her partner.
---
Once again she had found herself in Newdale and yet again an act of violence was the cause. Trailing her pale finger along the large claw marks the primal markings match that of the spree of murders that have plagued the town. Entering the shop the crunch of glass echoed in the now barren shop tracing her fingers along the path that the creature took until the trail ended into another. Waving her hand forward she looked to the splatter of blood that painted the side of the wall marking the end of the first victim as a large pool of blood singled where they lied. Scanning the surrounding a bloodied print led to the stairs. The tracks were more erratic, signaling perhaps a chase as the other victim panicked fleeing to the second floor perhaps hoping to hide.

With the first step, Bleuenn stayed her hand from the railing as it had been warped by the creature forcing their way through the small stairwell giving the victims much needed time to temporarily escape their pursuer. Carefully scaling the ravage stairway her eyes fell upon tufts of thick black fur caught between cracks in the wood. Taking hold of one of the tufts the hair was more coarse than it appeared. Rubbing the fur between her fingers the half witch tried to fit a creature to the fur with most either lacking key features that coincided with them or simply did not live near or around Newdale.

Reaching the second level, more fur and destruction made it fairly easy to follow it into what appeared to be a guest room, but upon entry, the toys denoted a child's room. Taking a deep breath, a hint of iron and what reminded her of wet dog permeated the room making her slightly ill as she thought about what had occurred.

Encasing her heart further within her cold magic she slowly stepped forward following the scratch in the floor until she reached the middle of the room. She already could see the shredded closet and the viscous remains of what was once a family smeared through the barely standing separation. However, the tracks in the middle of the room circling instead of leading directly to its victims adding to the final piece of an already simple puzzle. Leaving the room and closing what little remained of the door she looked out of the second floor window looking for her partner that the guild had forced upon her. Setting her eyes upon a cloaked figure closing in on the shop, Bleuenn cupped her hand to form a series of ice lenses to better view the figure. Tinkering with her magic the half witch caught a glimpse of the woman's white hair and face though what stood out most was the giant sword that seemed to be what most remembered about the woman known as Isla Paledragon.

Flicking the ice off her hand the ice witch remained on the second floor for a while longer. Overlooking her would be accomplished, she thought on the other reason the guild had partnered them together. However, unlike the others, she had watched over and instructed Isla was known to be confrontational, headstrong, and violent causing the ice witch to wonder who would be the bigger danger on their hunt.

Returning to the first floor and stepping onto the storefront Bleuenn's ruby eyes scanned the taller Isla once more before announcing herself. "You must be Miss Paledragon, I hope you do not mind, but I took the initiative of looking over the attack". Removing a vial from one of the pouches that hung from her belt, Bleuenn would hand the vial holding the black fur to Isla. "At first my mind went to that of a hellhound, but the lack of fire and burns quickly dispel that thought. No, it is most likely a werewolf given the full moon. Though whether or not it is the same one or a group is unknown as I did not see the other attacks first hand and only know of their happenings by a second hand". Stopping herself, and her further musing on the topic Bleuenn would glance back to Isla before bowing to the woman. "Excuse my manners I was wrapped up in my thoughts". Rising the tag would hang over her face obscuring her features with only her clothing acting as a noteworthy feature. "I am Bleuenn Bosser, though you already must be aware as we have been assigned to deal with this threat together".

Wc 755
Total: 1514



Rank

: Initiae


VylderGold

: 103908


Posts

: 163


Join date

: 2021-04-20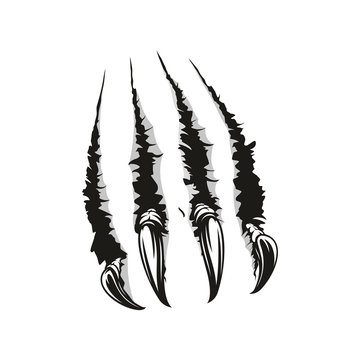 ---
---
Isla's head twitched to the side slightly as she heard the footsteps down the stairs, but she could quickly piece together that it was unlikely to be the murderer themselves. After all the bodies had already been removed and they wouldn't bother to return from what she understood, no it was much more likely a neighbour, looter or potentially even the one she was meant to find. She turned further, looking in through the shattered remains of the doorway to see the smaller turquoise haired figure. Isla's eyes widened with slight awkwardness as her hunting partner announced themselves in a far more professional manner than she was used to.
Lips parted slightly as she paused making her reply, each time there was a break and she began to ponder a reply more words followed. Bleu was not a chatterbox by any regard but the warrior wandered if perhaps she was far far more experienced in these investigations and so merely wished to make their thoughts audible to help Isla along. She would be right of course, Isla was mostly used to protection and hunting duties but she liked to think she would be good at this, she was no fool after all, or if she was then she lacked any awareness of it.
She took the vial in hand and began looking at it, thoughts appearing in her head only moments before Bleu confirmed them with her own findings, so instead she looked back up to those ruby eyes and waited to hear what more they had to say. There it was soon enough, her name and an opening to speak. The young girl's mind finally going into overdrive to say something she was indecisive as to what way she should present herself. Should she be friendly? Intelligent? Perhaps she should try come across as cool and collected or a broody badass, or just nod and let the other one return to her thinking, perhaps after all there was much more knowledge stored within she could only guess blindly about.
It was a few seconds of awkward silence when Isla realised she hadn't said anything, so she internally said fuck it and tried to bite the arrow by just speaking whatever came to mind "Yes…" She paused another moment, words finally making sense in her mind. "I mean hello, you can call me Isla, no need for miss." With a firm nod she took in a deep breath, awkwardly smiling slightly then looking closer to the vial of hair as she pretended to analyse it. "I am sure we will do great, it is pleasure to meet you Boss, i mean Bossen… Bleuenn, werewolf sounds correct." Whatever internal monologue she had during the introduction was likely not much more organised than the words that parted her lips, but as she looked past the other adventurer's shoulder she caught glimpses of just how awful things were inside.
"Oh fuck, this nasty." She muttered under her breath, her accent and tone making the comment sound less one of shock and instead simple morbid curiosity. She walked past her partner, her shoulder almost barging past the witch before she sidestepped at the lost moment out of fear of knocking over the smaller figure. She observed everything in the main shop as quickly as she could, from claw marks to blood splatters and dented wood. She was curious whether it was an intentional attack or if they were searching for something, if it was simple bloodlust or otherwise. Growing up in Rivengate meant her view of werewolves was unreliable, she could scarcely remember what was myth carried over from other worlds and what was fact from their world. Either way though she had fought their kind before, surely she could take down this beast too. "From the report i read on my journey they act alone, some falling out with old alliances. Likely desperate, or overwhelmed by the freedom of being loose. They also smell…" She paused, speaking next in a whisper as if mostly for her own benefit rather than to be heard by Bleu. "Just an observation…smell like hound in bog"
---
Word Count; 690
Total Word Count; 2204
made bycapt. meows
Remaining silent, Bleuenn blinked, she did not expect such a long awkward silence from what she had heard about the woman before her. If anything the silence was worse than a rude or crass remark as at least she would know where she stood with her guildmate. Watching Isla more closely the warrior woman did not appear threatened or concerned about her due to her appearance. She had heard about Isla's dislike of vampires and while she was not one she had been mistaken for one before. Outright staring at the white haired Isla the indecisive yes escaping the supposedly combative woman's mouth was a shock, but not unwelcomed as she preferred it over any of what she had expected. Though once Isla went silent again, Bleuenn worried that the two would be locked in another social standoff.

Thankfully the woman remained civil if a bit awkward when it came to her delivery leaving out the suffix in the ice witch's name creating yet another awkward situation. Flashing Isla a soft smile Bleuenn decided against questioning the warrior about their nerves as she did not wish to touch one. "Likewise, did you wish to…", trailing off on her words Isla's crass remark on the state of the store cut her off, however, what caught her eye was Isla's approach. Bracing herself the half witch was not sure what to expect, but the way the woman seemed to stay too close to pass by making the ice witch question her guild member's intent. With each step, Bleuenn stood her ground expecting a small bump perhaps in relation for what she had put her through. Despite her theories based on what she had heard nothing of the sort happened as Isla absently moved around her with her mind on the scene before her.

As Isla explored the store, Bleuenn circled the outskirts of the store looking for any tracks left behind by the werewolf. Finding the tracks was simple enough though the mix of other tracks along with the werewolf concerned her.

Returning to the front just as Isla had finished her inspection revealed nothing that she already knew or stated. Though the warrior's comment on the smell drew a chuckle out of the half witch. "At least we will have a warning before they strike". Shaking out the remainder of the amusement, Bleuenn quickly directed the conversation back to a professional one. "I read the report as well I would take it with a grain of salt as you cannot believe everything you read or hear". Flashing Isla a small smile she turned and began to follow the tracks leading behind and outside of the town. "While I don't discount the guild scouts, it's better to assume that you are always in danger even if your target has been dispatched". Pointing to the groups of tracks trampling over part of their target. "It appears that the guard or vigilantes have taken it upon themselves to rid their home of the threat. Since it has been a few hours since the attack they are most likely dead as well". Halting her advance, Bleuenn turned to Isla and looked to her sword briefly before focusing on the woman's brown eyes. "Before we move into less hospitable lands perhaps we should discuss tactics". Raising her hand with an open palm the half witch formed a snowball within. "I specialize in ice magic. I provide both offensive and defensive support however I believe we should stick to simple cooperation as we have not fought or trained with each other at all making even simple teamwork difficult. To best avoid stepping on each other's toes we should stick to one role and adapt as necessary. Your weapon should be more than enough to hit a decisive blow on the target, I suggest that you focus on the defense while I immobilize the target as werewolves are extremely nimble and have enhanced senses more so given that we cannot see in the dark".

Wc: 666
Total: 2870



Rank

: Initiae


VylderGold

: 103908


Posts

: 163


Join date

: 2021-04-20





---
---
The slight sound of laughter from her partner made Isla's smile grow to an almost grin, becoming reassured that the one beside her would not be a complete buzzkill on their hunt. As they spoke she listened intently, making sure to ponder then memorise the comments she made about another's tracks in particular. It was however at the mention of tactics that Isla's expression seemed to grow concerned, awkwardly itching at her jawline as she nodded in anticipation for what came next. She was no fool in a fight and knew the value of a plan of course, however she also knew that neither would fully grasp the other's strengths and weaknesses from a simple discussion. That required observation and experience, to plan too much prematurely could simplify their capabilities and in her mind at least, not take into consideration just how diverse in talents each other was.
Despite this worry however the ashen haired girl was distracted pleasantly by the formation of the snowball, eyeing it like a child and grinning fully as she stepped closer, listening to at least most of what Bleu had to say. The nods become bigger and more exaggerated, her grin remained though she eventually moved her gaze from the snowball to the magical girl's eyes. When the suggestions came to an end, and it became time for the warrior to agree or add to it there instead become a second or two of silence as she processed it all in time to provide her own reply.
"Ah yes, er thank you, no…" Her eyes widened in realisation that probably came across rather rude so she stepped forward and placed a hand on their shoulder, smiling warmly and genuinely in hope that she would see she saw no faults in the suggestion given the information at hand. "By which i mean, wolves are fast, i have had to dismember many. Well, three, but three more than most. If i stick to defence even i will not keep up, my throat will become a shower head." Despite the grim nature of her words her expression never became sour and if anything her voice only become lighter in tone. "I must push it onto it's back feet so to speak, like very violent dance, keep them defending as often as they are attacking." Removing her hand from the witch's shoulder she began moving to the back door and exited the building, calling out behind her as she did. "But yes, dark is pest, freezing them sounds useful. Shall we get going?" There was no pause for an answer, she was already walking.
---
Word Count; 436
Total Word Count; 2640
made bycapt. meows
---
Permissions in this forum:
You
cannot
reply to topics in this forum